Who We Serve
Learn more below about how our Elkwood products and services work with both homeowners and installers alike for small to large scale projects
1. Serving Homeowners
Elkwood Stone and Mulch offers top quality stone products, gravel, mulch, and more that are perfect for your home improvement projects, such as:
Indoors & Outdoor Fireplaces
Gravel Driveways
Outdoor Kitchens
Stone Veneer
Hardscaping
Pathways
Need help finding the best product types and colors for your home? Visit us for a free in-store consultation with one of our experts! We'd love to learn more about your vision and how we can help you find what you need or refer you to installers for further assistance.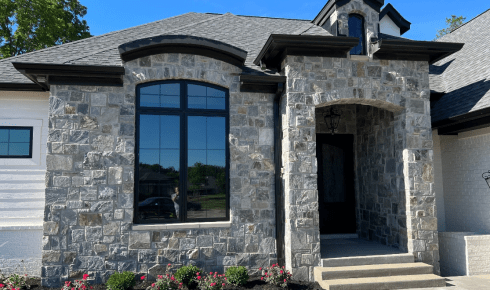 2. Serving Installers & Contractors
We love partnering with installers and contractors who need bulk or custom orders to complete their projects. And yes, we over delivery services in Virginia! Make an order and schedule it for delivery right to your business or job site.
Homeowner Project Referrals
Since we just sell the projects and don't provide any installation or contracting service in-house, we frequently refer homeowners to recommended local contractors and partners to get the job done for them with our hardscaping products and outdoor accessories. We'd love to get to know your business and continue to work together in the future. Let's talk!
Have you completed a project with Elkwood Stone & Mulch products and want to be featured your work on our Portfolio page? Contact us and have a project photos, descriptions, and your social media links ready to send our team for review.